Marine growth removal (MGR)
Overview
The client required a means to remove marine growth from sacrificial borehole casings and pile stick-up.
Ashtead Technology was tasked with designing a tailored solution with the requirement for the tool to include depth control and monitoring capabilities.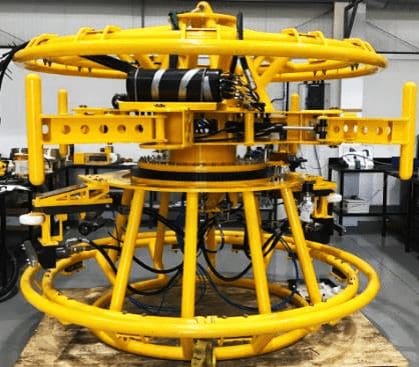 Solution
Ashtead Technology provided an automated high pressure water-jet cleaning tool customised to the project requirements.
The inhouse solution incorporated positioning and scanning equipment to provide real-time feedback, allowing for seamless remote operation.
Ashtead Technology provided a fully integrated service by mobilising offshore technicians to successfully complete the casing and pile cleaning operation.
Benefits and value
Inhouse solution design using Ashtead Technology's extensive knowledge of offshore tooling operation and function.
Fully integrated service delivery from concept through to offshore mobilisation and operation.
Efficient purpose built tools ensuring reliability and performance.
Fully instrumented tools enabling real time operation tool control and QC of cleaning operations.