Mooring and riser inspection
Overview
Ashtead Technology provides proprietary tools to capture high-quality inspection and dimensional data of in-situ mooring components, supporting your ability to meet Class, regulatory and life extension requirements.
Ashtead Technology's mooring integrity and riser management solutions include our industry-leading optical Chain Measurement System (CMS), Subsea Calipers, photogrammetric 3D Modelling, and in-house developed Riser/Rope Cleaning and Inspection System (RCIS).
Technologies are available for standalone rental or as part of Class-accredited service offering, using trained personnel and a risk-based approach to project execution to maximize effectiveness and efficiency. Available for manned and remotely-manned operations.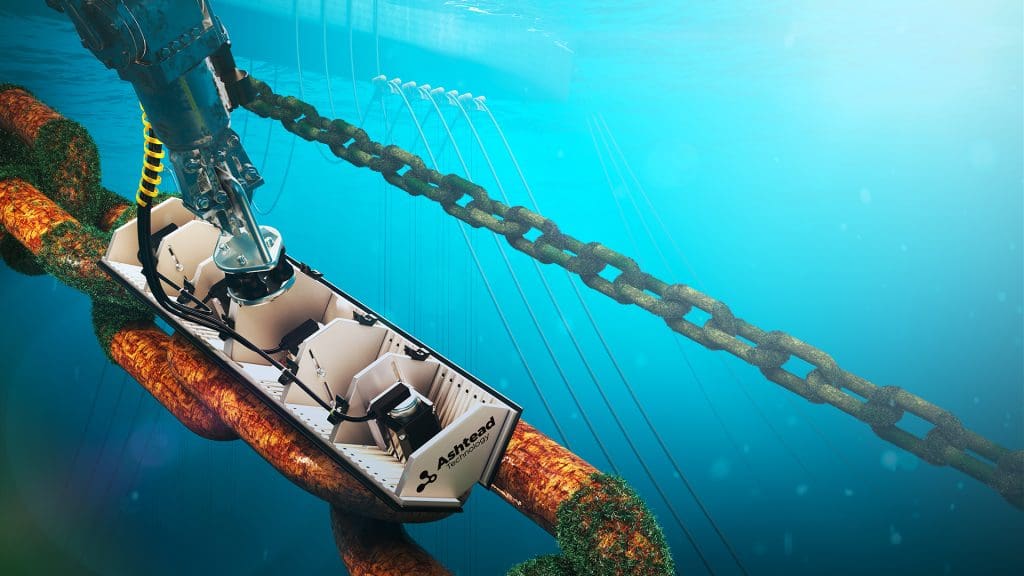 Mooring and riser inspection equipment