Coating removal and cleaning
Overview
Servicing the construction, IMR and decommissioning markets, Ashtead Technology's field-proven coating removal and cleaning systems strip away coatings and marine growth without damaging the asset.
Protective coatings which can be removed include concrete weight coat, bitumen, FBE, epoxy, paint, pipe coatings and other materials. Ashtead Technology also designs abrasive grit cleaning systems for marine growth removal (MGR).
Tailored to the exact demands of our clients' projects, our solutions include cleaning tools, coating removal systems, grit cleaning and water jetting. All are compatible with a wide range of tubular structures and are diver and ROV-operable.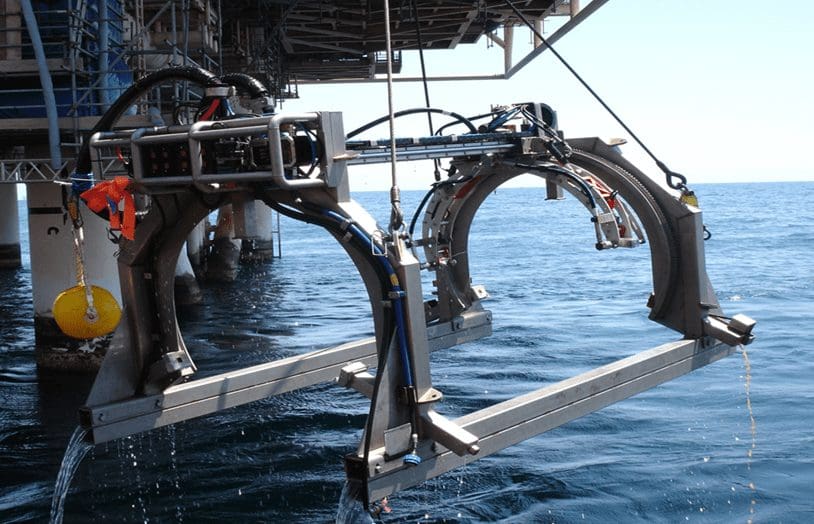 Coating removal and cleaning equipment