Survey & robotics
Extensive array of survey & robotics equipment and sensors
With years of experience serving the offshore marine energy, civil engineering, and construction sectors, we pride ourselves on the quality and size of our survey & robotics rental fleet.
We are more than just an equipment rental business. What differentiates us is our fully integrated service capability which enables us to provide packaged equipment solutions for our customers for various applications, water depths and deployments.
All our equipment is put through rigorous quality assured test procedures prior to being dispatched. Our highly skilled, manufacturer-trained onshore and offshore technicians can support with installation, integration, operation and decommissioning of equipment from mobilisation to job completion.
Ashtead Technology's suite of survey and robotics solutions include environmental, geophysical, geospatial, hydrographic and metocean survey, non-destructive testing (NDT), positioning, remote visual inspection (RVI), ROV sensors, and subsea inspection.
With ongoing investment in our fleet of equipment, we are committed to finding solutions for all our customers using the most advanced technology backed by a 24 hour global support team which is among the most experienced in the world.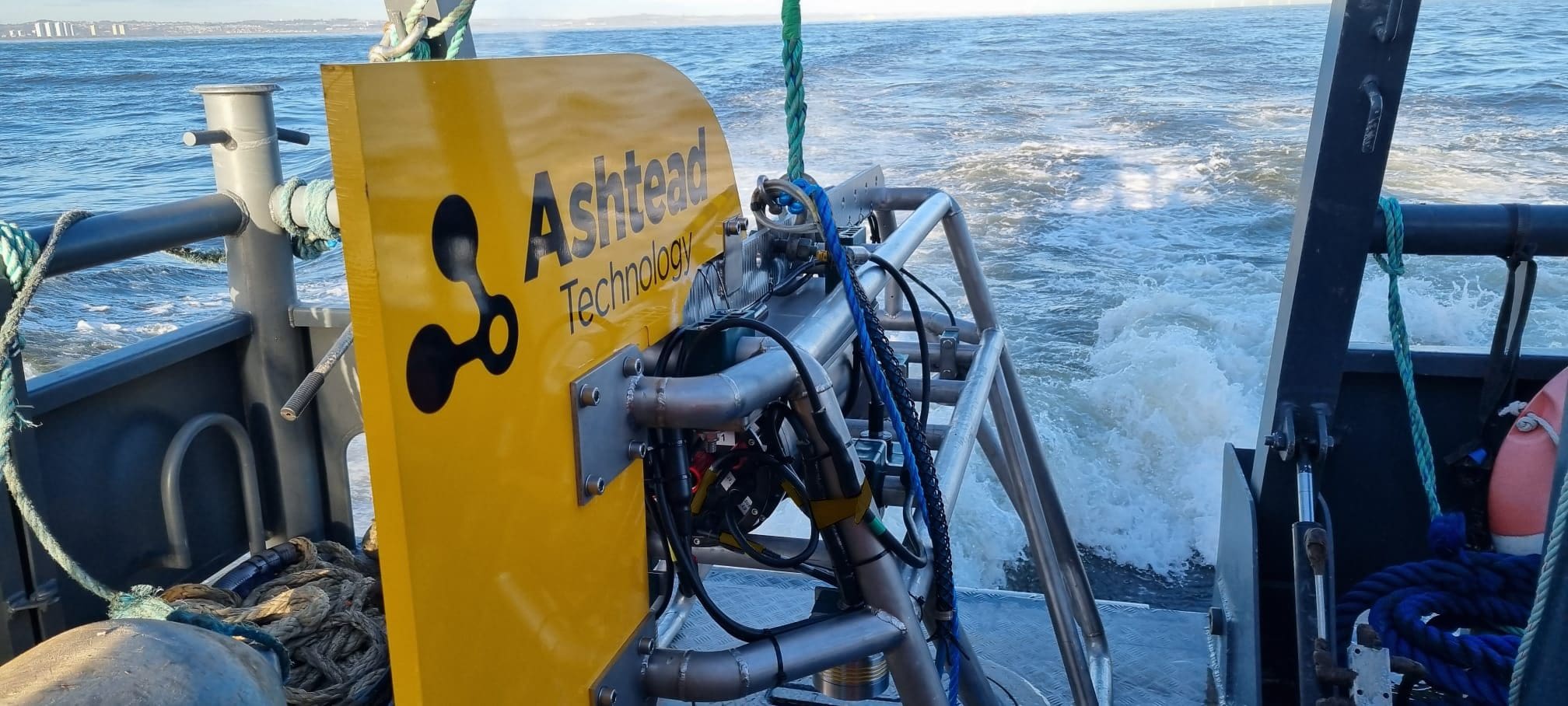 Drop camera system
Ashtead Technology has developed a new standard drop camera system,
part of a range of systems designed for
high-resolution seabed visual inspection.
Survey & robotics equipment
We offer an extensive range of survey and robotics equipment to support our customers' global operations worldwide
Case studies
Showcasing the depth and breadth of our capability and expertise in the survey and robotics field.
Survey & inspection data sharing
Ashtead Technology was contracted to provide a solution to share survey and inspection data across multiple vessels
Want to find out more?
We have a team of experts ready to answer your questions and help you get what you need