Pile template alignment and monitoring
Overview
The customer required a bespoke hammered pile installation monitoring system. This had to be fully-compatible with a wind turbine generator pile installation template, which would be designed and built by the customer in-house.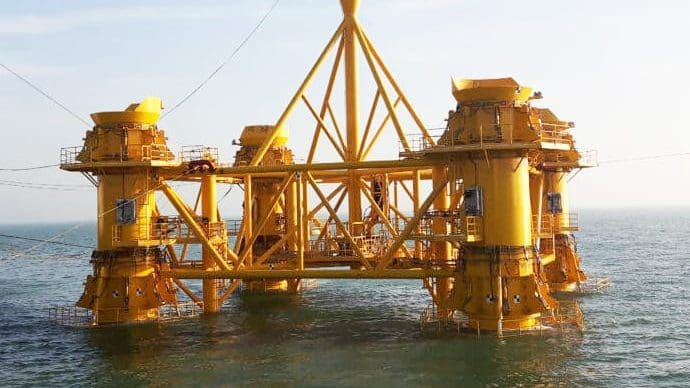 Solution
Ashtead Technology delivered a high precision and robust integrated attitude monitoring system with power management and subsea digital data logging. With a custom-designed integrated monitoring system, this used a range of monitoring sensors and integrated monitoring software for maximum operational versatility.
Benefits and value
This integrated precision monitoring package met extreme shock loading requirements. The customer benefited from Ashtead Technology's prior experience in using sensors for monitoring hammered pile installation. A unique measurement method was utilised to generate an accurate measurement of the template's inclination, in combination with acoustic position sensors.