Shareholder information
Shareholder information
Number of ordinary shares: 79,582,000 with a nominal value of £0.05 each.
Percentage of AIM securities not in public hands: 37.4%
Significant shareholders (above 3% shareholding):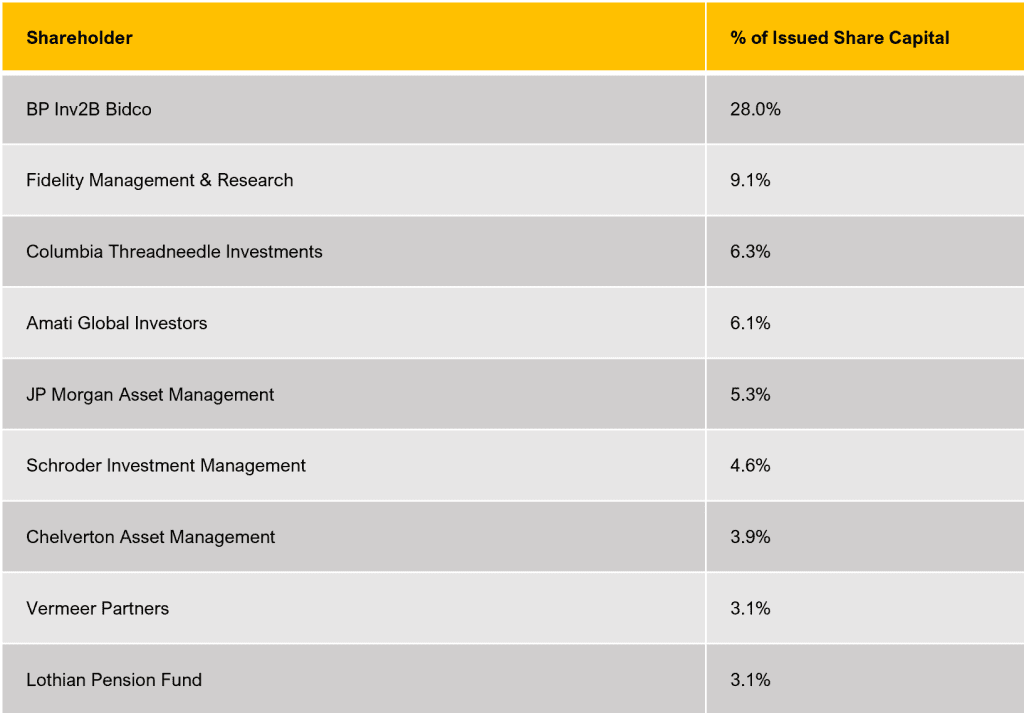 The largest investor is BP Inv2B Bidco Limited (the legal owner of the Ordinary Shares). BP Inv2B Bidco is controlled by Buckthorn Partners LP and Arab Petroleum Investments.

(1) The interests are held directly and via an interest in BP Inv2B Bidco Limited
Last updated on 31 December 2022.